| | |
| --- | --- |
| | Saturday, September 24, 2022 |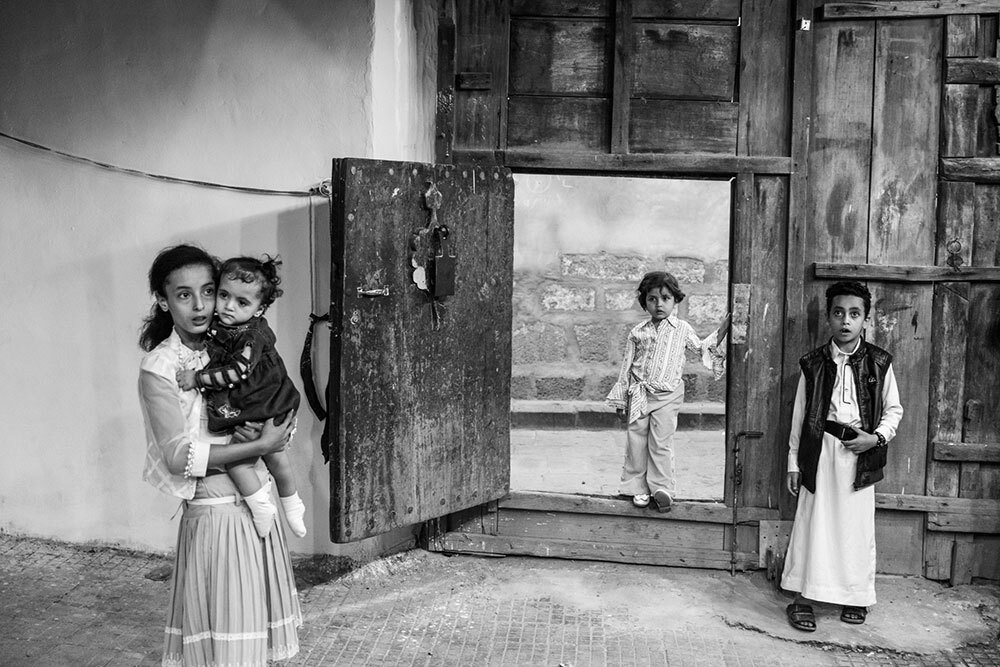 PHOTOGRAPHS BY MOISES SAMAN

Bombs, famine, and an in-country battle between Saudi and Iran-backed groups have ravaged the historic nation of Yemen in recent years. In turn, photographer Moises Saman has focused on showing how the people targeted for such brutality have been able to go on.

These outtakes from the project, like the one above of children in Sanaa's Old City, look as if they are from another age. Moises's hope is that readers and viewers will understand that these are just people caught in terrible circumstances—and trying their best to endure, if not prevail.

"Time and space seem to move at a slower pace in Yemen," Moises tells us. Despite the war, "in some places, entire communities still live and work, much in the same way as their ancestors."

See the full story here.

Please consider getting our full digital report and magazine by subscribing here.
A damaged museum: Yemen's National Museum has been damaged from the war—and closed since 2013. Its director, Ibrahim Al-Hadi (shown above), took the position one year before the museum had to close. "I truly hope that this story highlights the effort of a number of Yemenis that are working under extremely difficult conditions to protect this legacy for future generations," Moises says.
Distinctive—and threatened: A look at the distinctive architecture of Sanaa's Old City, a UNESCO World Heritage site. Bombs have struck several of the buildings. Moises says that daily life in parts of the Old City somehow "transcends politics and armed rivalries."
Refuge: The Al-Sadaqa hospital in Aden is a lifeline to families displaced by the conflict. This hospital has received an influx of malnourished children. Millions of kids under age 5 are suffering from acute malnutrition.
'The Chicago of the Desert': That's one nickname for the town of Shibam Hadramawt, which is known for its mudbrick-made hi-rise buildings. Like the other images shown above, this photograph "underlined the vibrancy of daily life," Moises says. "We were also drawn to photographs that emphasized the harsh beauty of the urban and rural Yemeni landscapes, and the communities that live in them." Read more and see which photos were published.

Sim sala bim: For an upcoming Nat Geo story, Dina Litovsky spent a week in Quebec City photographing what is dubbed the "Magic Olympics" where magicians compete, host workshops (like American magician Jeff McBride above), and watch the best performances in the world. "How do you photograph the invisible?" Litovsky asks in her newsletter. "Magic, in its essence, is impossible to photograph." Stay tuned to see how she captured the wizardry.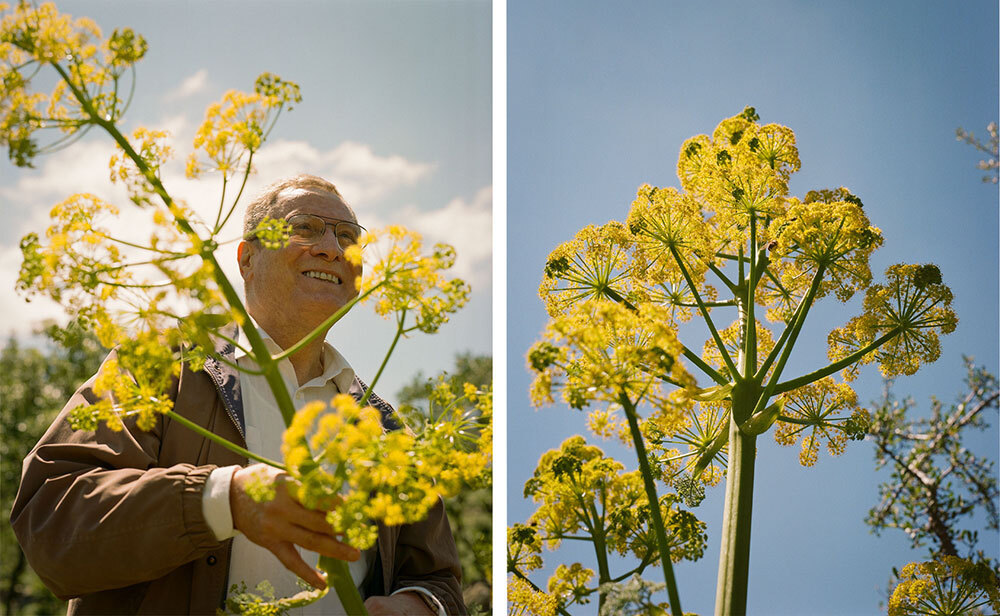 PHOTOGRAPHS BY ALICE ZOO

Back from extinction? Ancient Greeks believed it was a cure-all. Roman chefs used it to spice their lunch and finest dishes. Silphion was a miracle plant prized in the Mediterranean until it was eaten into extinction 2,000 years ago. Or so the world thought. Mahmut Miski (pictured left), a professor at Istanbul University, believes he's found a botanical survivor: Ferula drudeana (flowering, right).
When we live in a state of wonder and awe, the world reflects what we emit and creates more of it.
Elizabeth Kapu'uwailani Lindsey
Anthropologist, filmmaker, Nat Geo Explorer
This newsletter has been curated and edited by David Beard, Heather Kim, Jen Tse, and Sydney Combs. Amanda Williams-Bryant, Alec Egamov, Rita Spinks, and Jeremy Brandt-Vorel also contributed this week. Have an idea? We'd love to hear from you at
david.beard@natgeo.com
. Thanks for reading!
| | |
| --- | --- |
| | SHARE YOUR THOUGHTS |
| | |
| --- | --- |
| | We'd like to hear from you! Tell us what you think of our emails by sharing your feedback in this short survey. |

Clicking on the Facebook, Twitter, Instagram, and National Geographic Channel links will take you away from our National Geographic Partners site where different terms of use and privacy policy apply.

This email was sent to: baltimoreonlinebusiness.jody1@blogger.com. Please do not reply to this email as this address is not monitored.

This email contains an advertisement from:
National Geographic | 1145 17th Street, N.W. | Washington, D.C. 20036

Stop all types of future commercial email from National Geographic regarding its products, services, or experiences.

Manage all email preferences with the Walt Disney Family of Companies.

© 2022 National Geographic Partners, LLC, All rights reserved.