| | |
| --- | --- |
| | Friday, September 23, 2022 |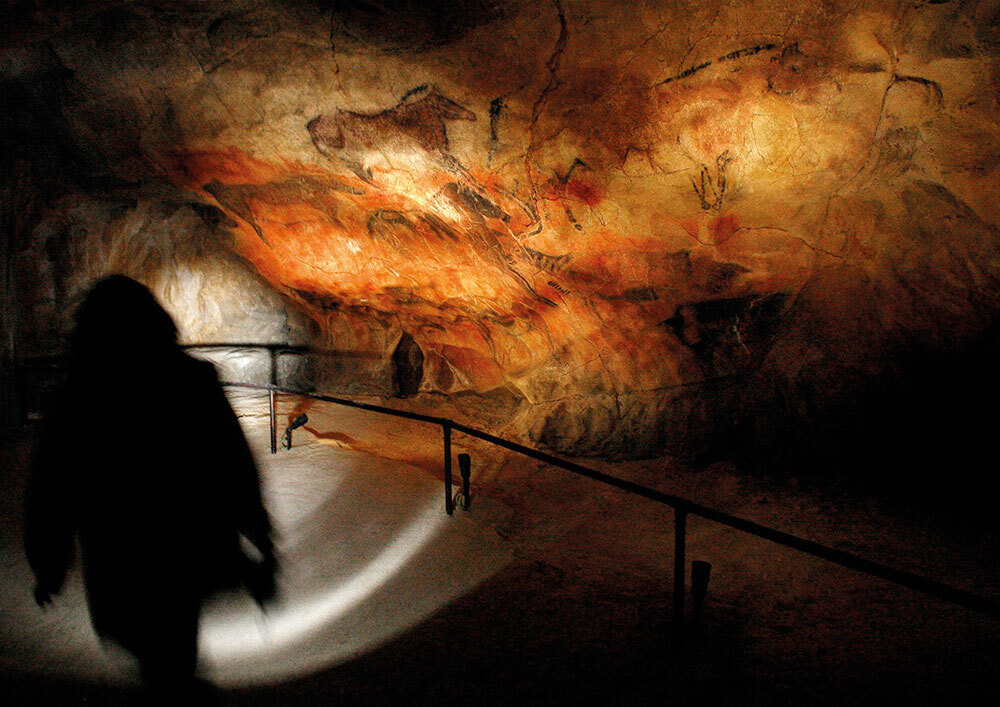 PHOTOGRAPH BY ALBERTO MORANTE/EFE

They just had basic gear, wandering in a cave, when lamplight caught something on the wall. An image of an animal's leg. "Paintings!" one of the cavers shouted.

Strange and fundamental things have been found in just the same way. But the discoveries in this 1,600-foot cave in northern Spain yielded a treasure in our understanding of the earliest human artistic expression in Europe—and a chronicle of living through the Ice Age.

Read the full story here.

Please consider getting our full digital report and our magazine by subscribing here.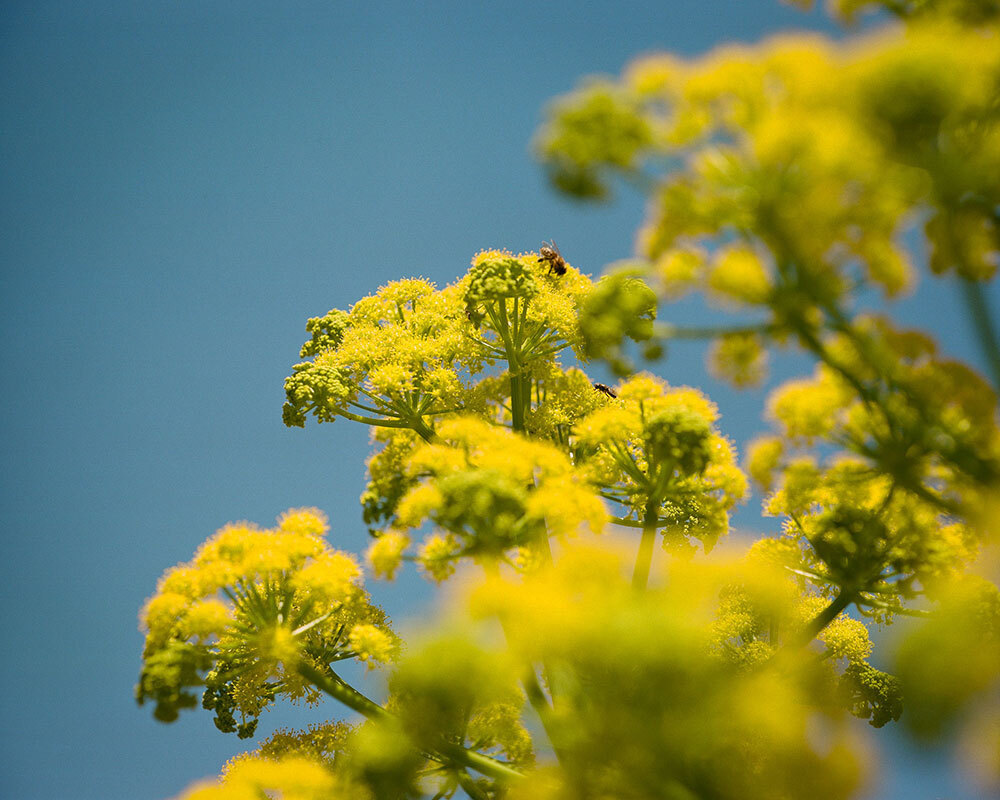 PHOTOGRAPH BY ALICE ZOO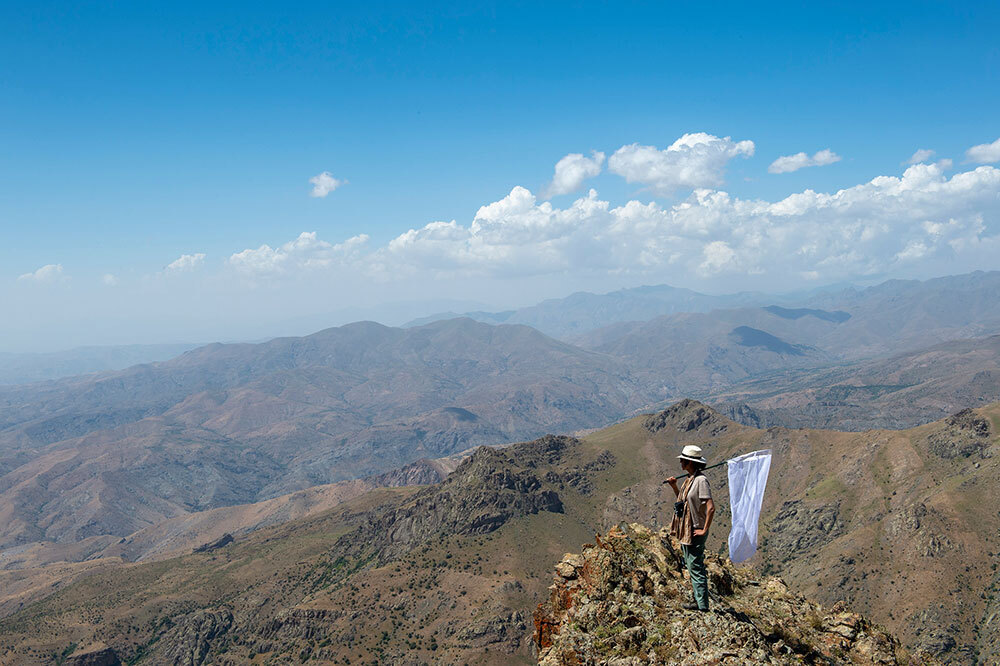 PHOTOGRAPH BY LANA ŠLEZIĆ
A fluttering quest: Nat Geo Explorer Rena Effendi's father, a Soviet butterfly scientist, was elusive. So after his death, when Effendi stumbled upon a Wikipedia article about a butterfly named after him, Effendi (shown above) became obsessed with finding the orange insect with owl-like eyes. The only problem: it fluttered along the border of warring Armenia and Azerbaijan. Hear Effendi's wild, adventurous story on the latest episode of Overheard at Nat Geo, our award-winning podcast.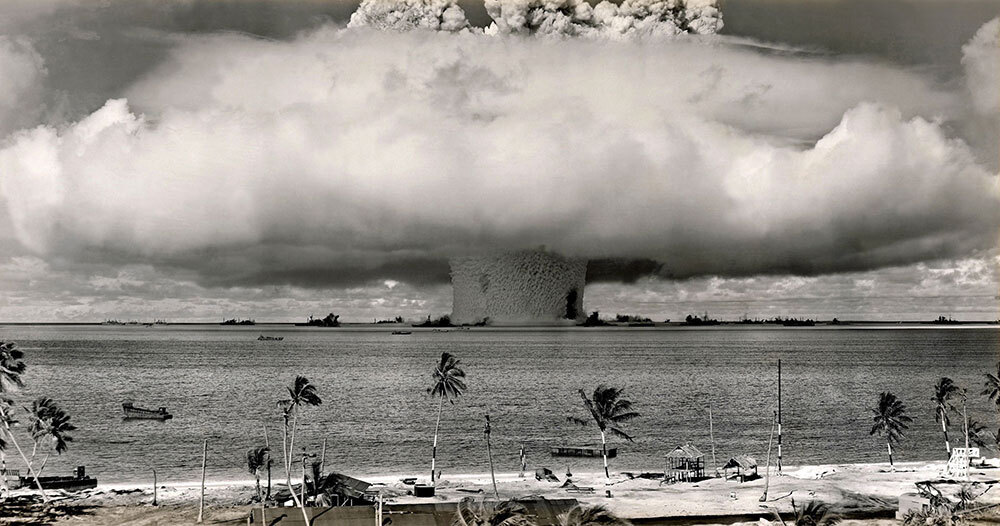 PHOTOGRAPH BY GALERIE BILDERWELT, GETTY
Now, I am become Death: From the first nuclear explosion in 1945 until a moratorium in 1992, the United States conducted 1,054 nuclear tests. Detonated across the U.S.—and on islands in the Pacific Ocean when the bombs were especially destructive (like the 21-kiloton bomb detonated on Bikini Atoll, pictured above)—the consequences are still felt today. "Any person living in the contiguous United States since 1951 has been exposed to radioactive fallout from testing," one joint study reveals, according to Lesley M. M. Blume for Nat Geo.
Latin America is always on one side amazing landscapes and nature, and on the other side social crisis… There are a lot of things going on in the middle that don't get visibility. And I wanted to tell stories from that point of view.
Luján Agusti
Photographer and Nat Geo Explorer

See her work:
The wool spinners at the 'End of the World'
Out there: There's something peaceful about paddling under the stars. This self-portrait, from our Instagram page, was taken at Goat Pond in Kananaskis Country, a park system in the front ranges and foothills of the Canadian Rockies. "For this shot, I used the intervalometer built into my camera and then set off in my inflatable kayak to situate myself within the frame," says photographer Paul Zizka. "Capturing a reflection of the stars above required absolute stillness and provided the perfect opportunity to soak in this incredible scene."

Related: See spectacular fall foliage in these national parks

This newsletter has been curated and edited by David Beard, Sydney Combs, Heather Kim, and Jen Tse. Have a favorite nature trip?
Let us know!
And have a happy weekend.
| | |
| --- | --- |
| | SHARE YOUR THOUGHTS |
| | |
| --- | --- |
| | We'd like to hear from you! Tell us what you think of our emails by sharing your feedback in this short survey. |
Clicking on the Facebook, Twitter, Instagram, and National Geographic Channel links will take you away from our National Geographic Partners site where different terms of use and privacy policy apply.

This email was sent to: baltimoreonlinebusiness.jody1@blogger.com. Please do not reply to this email as this address is not monitored.

This email contains an advertisement from:
National Geographic | 1145 17th Street, N.W. | Washington, D.C. 20036

Stop all types of future commercial email from National Geographic regarding its products, services, or experiences.

© 2022 National Geographic Partners, LLC, All rights reserved.