| | |
| --- | --- |
| | Saturday, September 3, 2022 |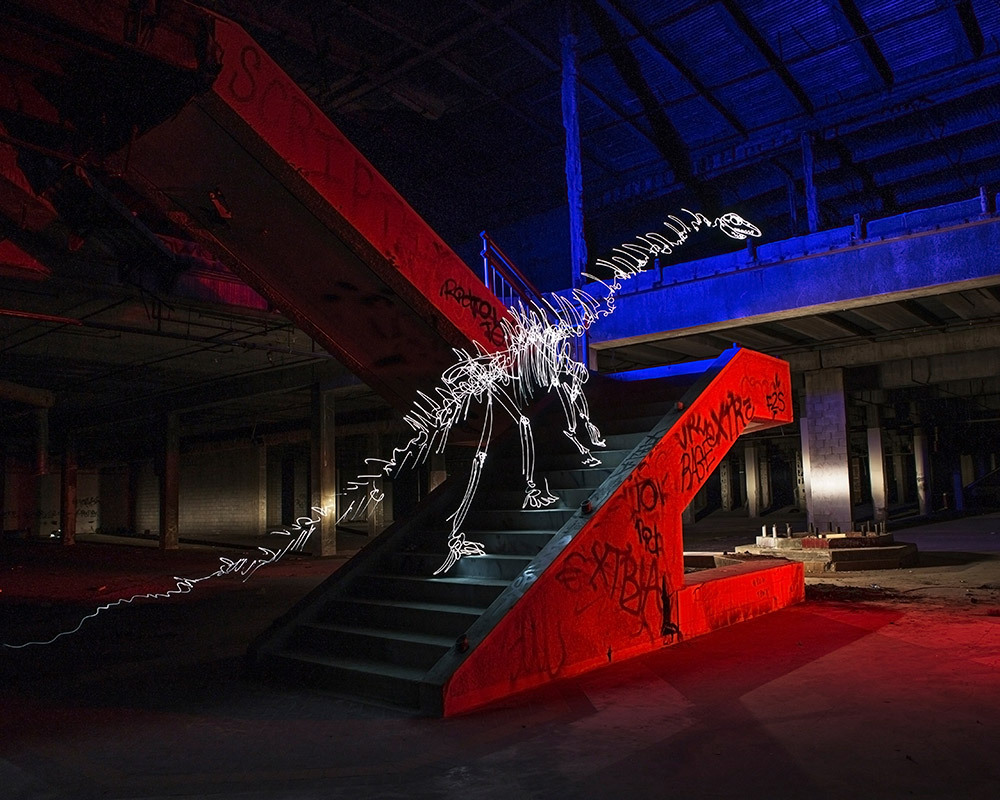 PHOTOGRAPHS BY DARREN PEARSON

By Whitney Johnson, Director of Visual and Immersive Experiences

A chance encounter with a coffee-table book set graphic designer Darren Pearson on a new artistic path, writes Catherine Zuckerman in this month's issue of National Geographic. He was charmed by one image in particular: a 1949 black-and-white photograph of Pablo Picasso at work using light—not a brush—to "paint" his creation in midair.

"I was captivated," says Pearson.

Using the same technique of long-exposure and working only at night, Pearson uses light to sketch whimsical, life-size beasts on darkened landscapes: a bee in the Beehives area of Nevada's Valley of Fire State Park, an Amargasaurus ascending stairs in California (pictured above), and a coyote howling to the sky near California's Joshua Tree National Park.

See some of his creations below, and all of them here.
Inspiration abounds: Pearson's muses range from birds in his backyard (like the heron, left, painted in a creek near his home) to dinosaurs like Triceratops (painted in a graffitied drainage pipe, right) that thrilled him as a kid.
Featuring an icon: In a composite image from two exposures, a rainbow-hued coyote howls near California's Joshua Tree National Park.

Iconic landscapes of the western United States are integral to Pearson's work, inspiring both the work itself and igniting his passion for their value: "The environment impacts everything," he says. "Animals rely on it, and we rely on it—and yet we treat it with such disrespect."
Hanging out: By combining three exposures and sketching from under a rock formation in Los Padres National Forest, Pearson created this trio of bright-eyed bats encircled by sprouting vegetation.

Reader, please consider supporting our storytelling by subscribing to our magazine and unlimited digital offerings.

Full of cheer: While on assignment for Nat Geo, photographer Noriko Hayashi met 90-year-old Fumie Takino (above), founder of a senior cheer squad called "Japan Pom Pom," and the oldest member of the team. Takino started cheerleading 26 years ago and practices for three hours every week.

"In Japan, there is a strong stereotype that elderly people should behave in a certain way," Takino says. "But I want to tell the younger generation that they don't need to behave or live in preconceived ways of the elderly when they get old. It is important to be yourself and do what you want to do regardless of your age."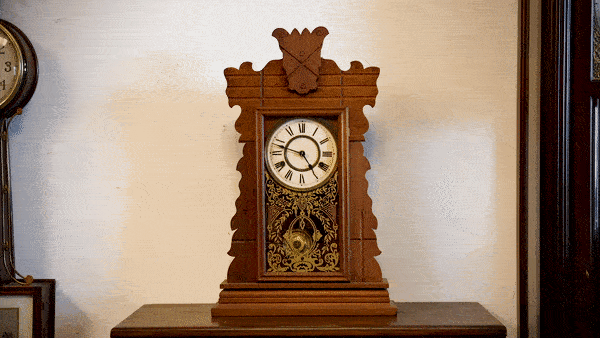 VIDEO BY REBECCA HALE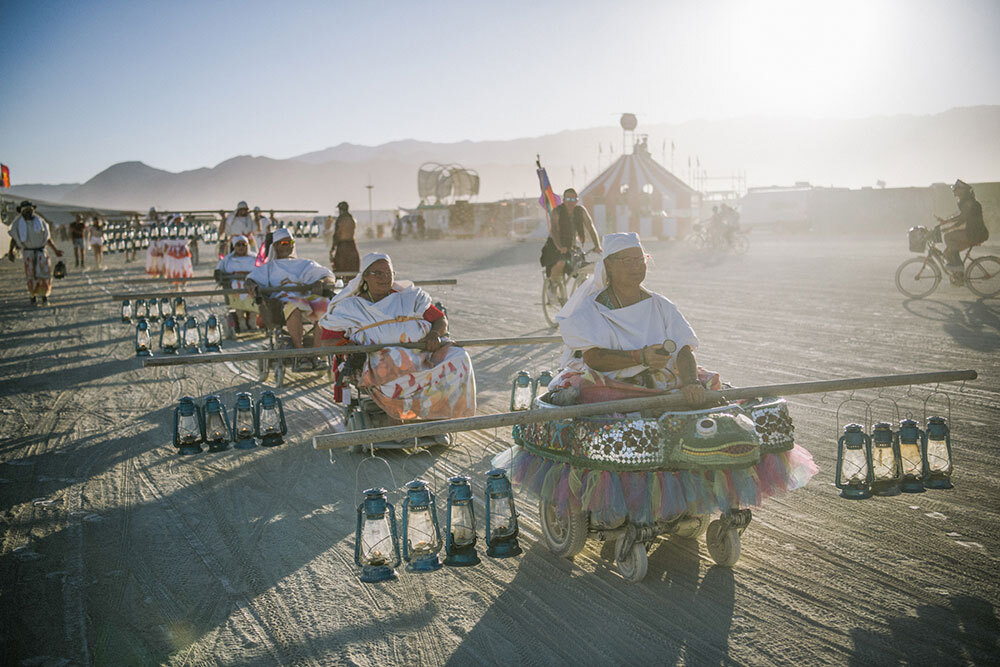 PHOTOGRAPH BY MORGAN LIEBERMAN

All abilities welcome: The harsh desert environment can be punishing for "Burners," or revelers at the Burning Man festival in Nevada. But it won't stop attendees with physical disabilities, thanks to the support of communities such as Mobility Camp (above, Mobility Camp members serve as "Lamplighters," helping to illuminate roads at night).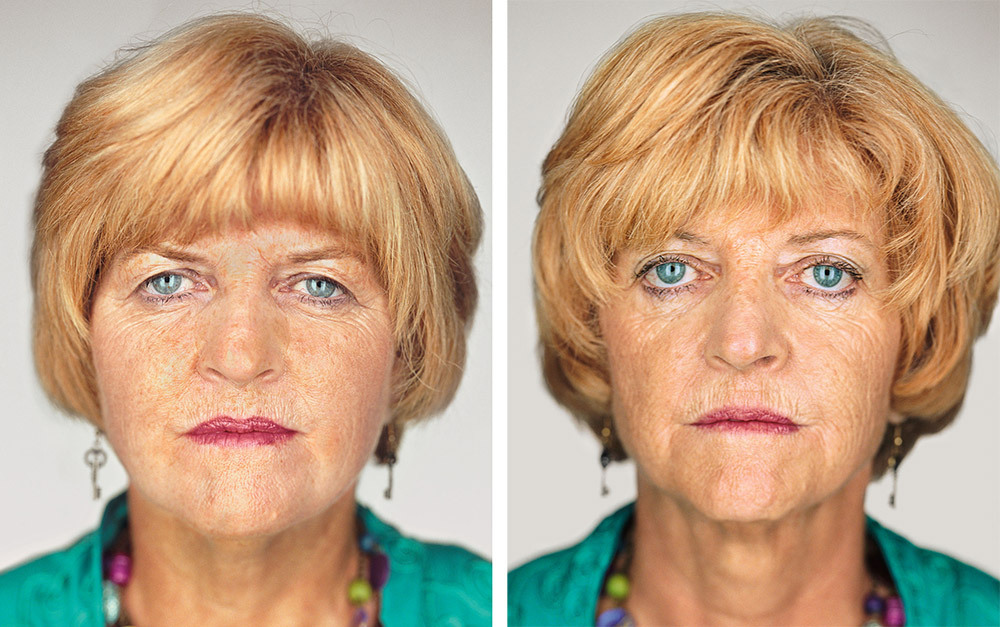 PHOTOGRAPHS BY MARTIN SCHOELLER

Do you have a look-alike? Since 1999, Francois Brunelle has been making portraits of Doppelgängers—people who look strikingly similar but are not twins. The project has built a following on social media and more recently caught the attention of scientists who study genetic relationships. To discover what scientists have learned from studying identical twins in the past, check out National Geographic photographer Martin Schoeller's portraits (including the image above of twins Loretta, left, and Lorraine) from a story in the January 2012 issue, "A Thing or Two About Twins."


This newsletter has been curated and edited by Jen Tse, Heather Kim, Sydney Combs, Allie Yang, Amy McKeever, Anne Kim-Dannibale, Alissa Swango, and Janey Adams. Amanda Williams-Bryant, Alec Egamov, and Jeremy Brandt-Vorel also contributed. Have an idea for us? We'd love to hear from you at
david.beard@natgeo.com
. Thanks for reading!
| | |
| --- | --- |
| | SHARE YOUR THOUGHTS |
| | |
| --- | --- |
| | We'd like to hear from you! Tell us what you think of our emails by sharing your feedback in this short survey. |

Clicking on the Facebook, Twitter, Instagram, and National Geographic Channel links will take you away from our National Geographic Partners site where different terms of use and privacy policy apply.

This email was sent to: baltimoreonlinebusiness.jody1@blogger.com. Please do not reply to this email as this address is not monitored.

This email contains an advertisement from:
National Geographic | 1145 17th Street, N.W. | Washington, D.C. 20036

Stop all types of future commercial email from National Geographic regarding its products, services, or experiences.

Manage all email preferences with the Walt Disney Family of Companies.

© 2022 National Geographic Partners, LLC, All rights reserved.