| | |
| --- | --- |
| | Thursday, June 30, 2022 |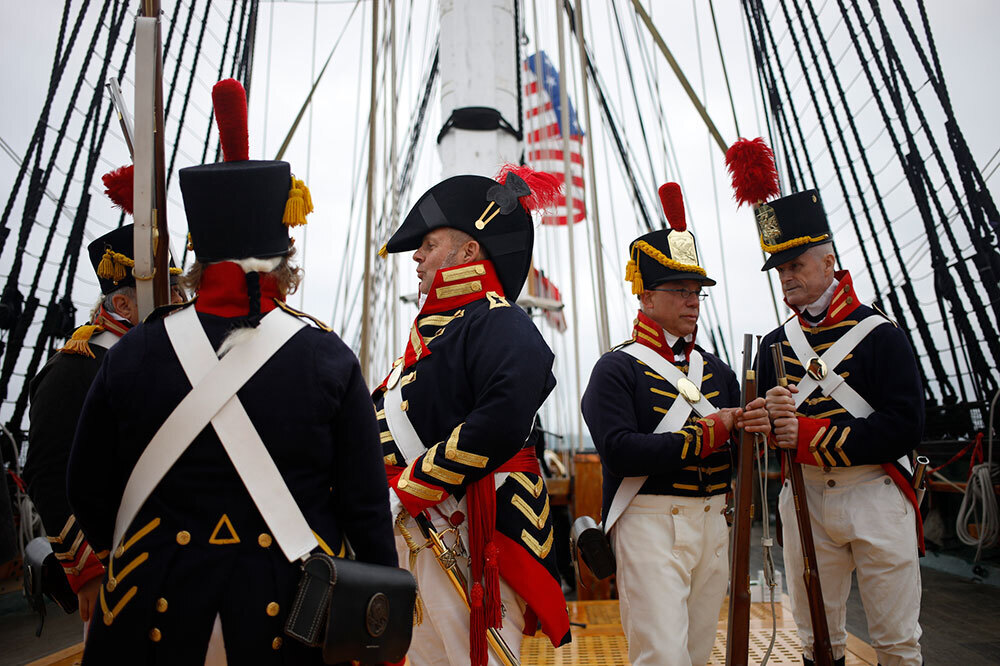 PHOTOGRAPHS BY LUKE SHARRETT


How does "Old Ironsides," the legendary 225-year-old warship formally known as U.S.S. Constitution, get the fine white oak to replace its old timbers? There's a Navy-managed forest in Indiana for that.

The sprawling Midwest installation, the only U.S. forest managed by the Navy to support its fleet, was set up in the 1930s to store weapons and ammo safe from enemy seaborne attack. The forestry wing is now a model of sustainable tree growth, and the sale of additional timber helps fund it. Some of that waterproof wood is sold to Kentucky distillers to make casks for bourbon.

"Forest management, when done properly, can provide you a resource forever," Trent Osmon, the environmental manager at the naval installation, tells Nat Geo. "It's renewable. But if you clear-cut an entire forest and build a Walmart parking lot, well, that's it for that forest."

Read the full story here.

Good wood: U.S. Navy forester Rod McGriff (pictured above) surveys a white oak marked with blue paint for eventual harvest in Crane, Indiana. Oak lumber from forest helps maintain the historic U.S.S. Constitution, the world's oldest commissioned vessel (pictured at top in Boston).

Support our storytelling by subscribing to our magazine and unlimited digital offerings.
Panda Love: That's the name of Nat Geo Explorer and photographer Ami Vitale's book on the survival of what she calls "charming creatures." Giant panda populations have grown from only 1,100 worldwide in 1990 to more than 1,800 today, thanks to massive efforts from China and the international community. Still up in the air: whether the threatened species will be able to roam freely in shrinking wild habitats or be limited to protected reserves, Nat Geo reports. Vitale's image above, posted on our Instagram page two weeks ago, has been liked by more than 400,000 followers.
'We are here': The courts have come around. The histories are being rewritten. And in parts of Native American land, the totem poles are coming back. Tla-o-qui-aht artist Joe Martin, who is helping build a pole in his hometown in British Columbia, says a totem signifies, "We are here. This is our space." Throughout North America, Indigenous people are defining sovereignty, from greater responsibility for their security to the development of cultural heritage, National Geographic reports in our July issue. Margo Robbins (pictured above), a basket weaver and member of the Yurok people, co-founded the Indigenous Peoples Burning Network, which teaches fire-setting techniques to maintain the landscape as her ancestors did.

Motherhood is a high-stakes gambler's game. Female animals do things that may seem shocking to humans, but that is what nature allows for. That's what makes them good mothers.
Lucy Cooke
Author, "Bitch: On the Female of the Species"; Nat Geo Explorer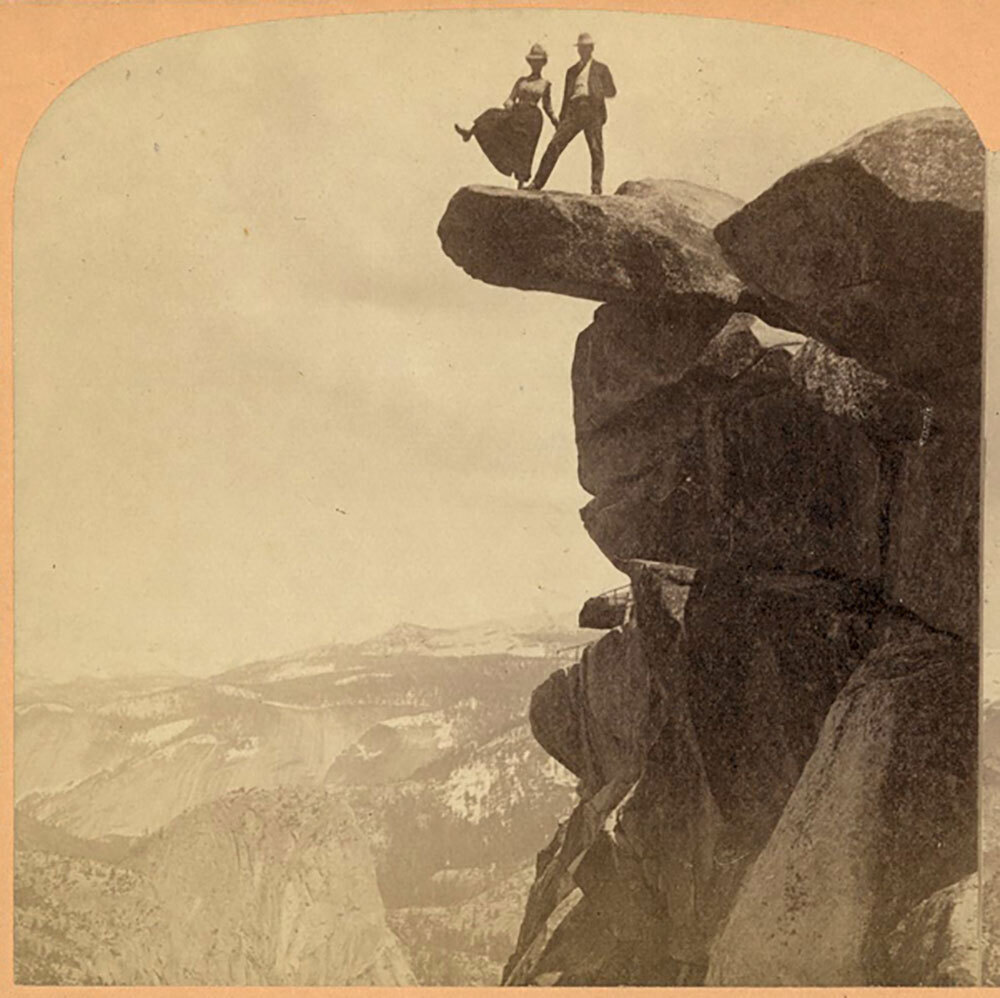 PHOTOGRAPH BY GEO. W. GRIFFITH, LIBRARY OF CONGRESS
Enchanting: That's the description for this set of early images from U.S. national parks. They include this couple (pictured above around 1902), obviously with little fear of heights, standing 3,000 feet above the ground at Yosemite's Overhanging Rock. The jutting boulder sits on Glacier Point, which offers sweeping views of California's Yosemite Valley. Skip the holiday traffic to parks—and catch these views from your smartphone or computer.
This newsletter was curated and edited by David Beard, Heather Kim, Jen Tse, and Monica Williams. If you want our daily newsletter,
sign up here
. Have a good weekend ahead.
| | |
| --- | --- |
| | SHARE YOUR THOUGHTS |
| | |
| --- | --- |
| | We'd like to hear from you! Tell us what you think of our emails by sharing your feedback in this short survey. |
Clicking on the Facebook, Twitter, Instagram, and National Geographic Channel links will take you away from our National Geographic Partners site where different terms of use and privacy policy apply.

This email was sent to: baltimoreonlinebusiness.jody1@blogger.com. Please do not reply to this email as this address is not monitored.

This email contains an advertisement from:
National Geographic | 1145 17th Street, N.W. | Washington, D.C. 20036

Stop all types of future commercial email from National Geographic regarding its products, services, or experiences.

Manage all email preferences with the Walt Disney Family of Companies.

© 2022 National Geographic Partners, LLC, All rights reserved.