| | |
| --- | --- |
| | Thursday, September 30, 2021 |
In this newsletter, a woodpecker and 22 other species are officially extinct; inside the world of jaguars; what you should know about salmon... and vote for the bear with the best junk in the trunk.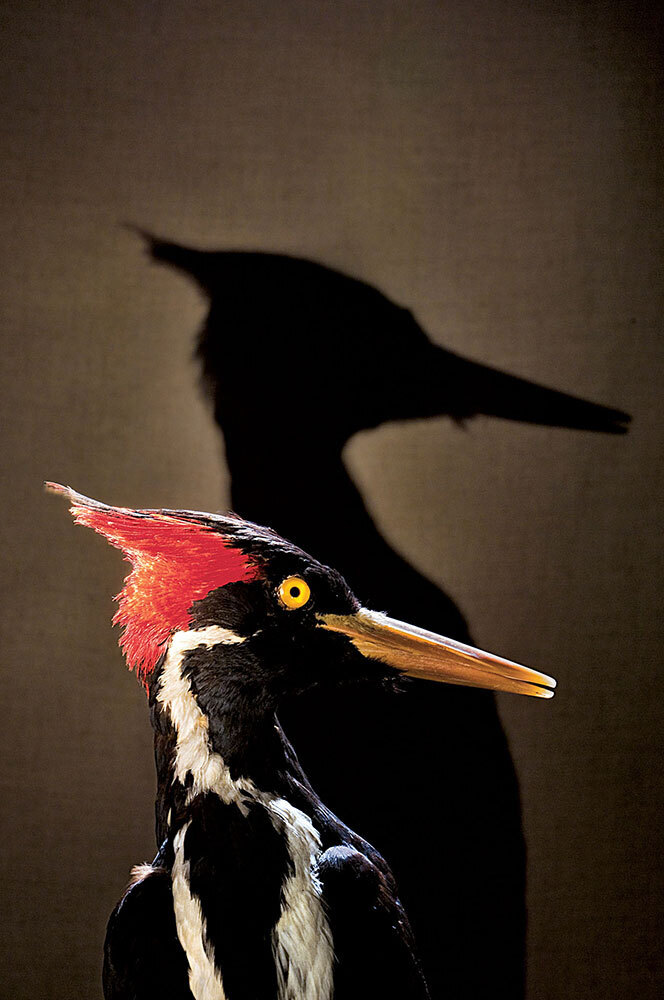 UNIVERSITY OF NEBRASKA STATE MUSEUM
By Rachael Bale, ANIMALS Executive Editor

There have been no confirmed sightings in the U.S. since 1944. And its last confirmed sighting anywhere was in Cuba, in 1986. Still, enthusiastic birdwatchers reported seeing the infamous ivory-billed woodpecker into the early 2000s, with some faithful fans convinced the Lord God Bird still lived. Perhaps it'd been transformed into "a creature as shy as Bambi, as silent as a Trappist monk, as anxious to avoid photographers as a Mafia stool pigeon in a witness-protection program," wrote Mel White for National Geographic in 2006.

Finding the ivory-billed woodpecker alive (above, a photo of a specimen collected around 1900) has always been unlikely—akin to finding Elvis—but on Wednesday, the U.S. government said it unequivocally: It's extinct. The Fish and Wildlife Service is proposing to take the world's third-largest woodpecker off the endangered species list, along with 22 other species, "due to extinction."

The list also includes Bachman's warbler (pictured below), a songbird last documented in Cuba in 1981, a small fruit bat native to Guam, eight species of freshwater mussels, two freshwater fish, a plant, and a handful of Hawaiian birds.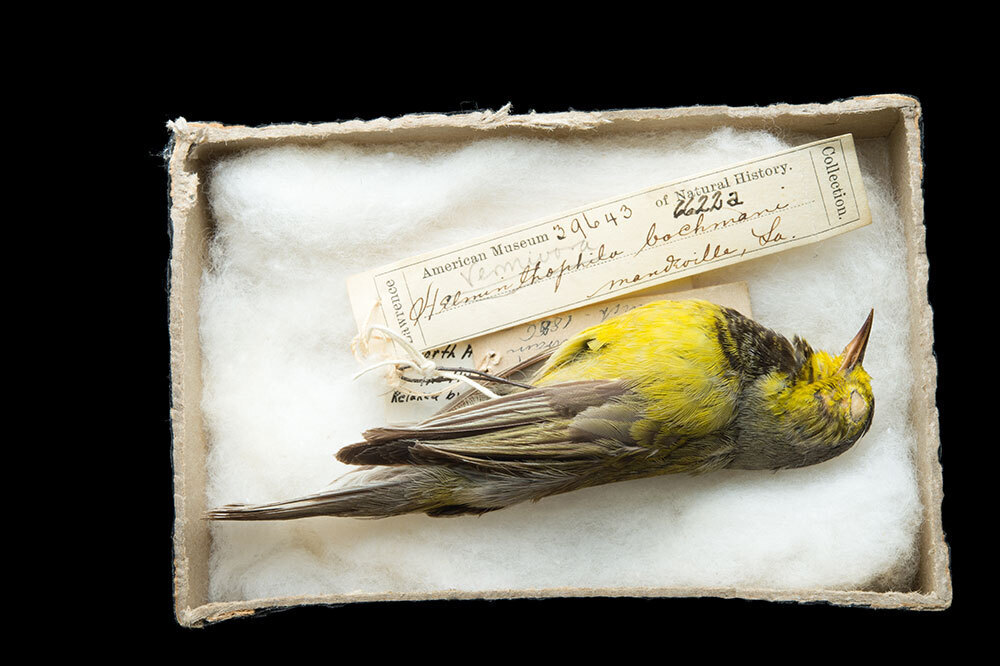 PHOTOGRAPH BY JOEL SARTORE, NATIONAL GEOGRAPHIC PHOTO ARK
My colleague, editor John Hoeffel, put it this way: "The ivory-billed woodpecker was long a symbol of hope that we had not killed off some of the country's most extraordinary animals." But by letting go of this particular hope, we're acknowledging what we've lost—and making room to focus on what we can save.

Do you get this newsletter daily? If not, sign up here or forward this to a friend.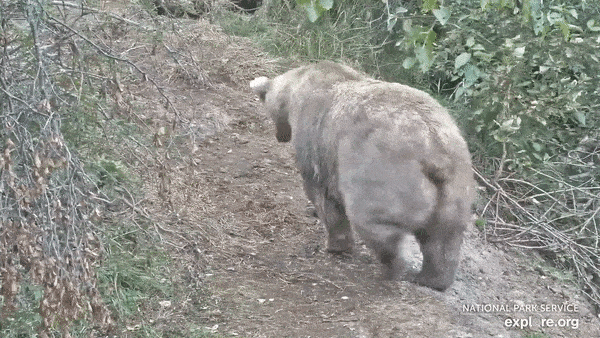 VIDEOS COURTESY NATIONAL PARK SERVICE
It's Fat Bear Week! The polls are open until Oct 5, also known as Fat Bear Tuesday. Cast a vote for the chunkiest bear at Katmai National Park and Preserve in southwest Alaska, home to about 2,200 brown bears. (We're not fat-shaming; weight is great for hibernation time.) Download a blank bracket and vote for the fattest of the fat or watch a live stream from the park. (Grazer, pictured above, won in her bracket this week; Bear 503, below, will be up for vote on Oct. 2)
Just banned: No more playing with spinner dolphins in Hawaii. U.S. regulators have banned swimming with the animals, who feed at night. It's a popular tourist activity on the islands, however, the NOAA rule aims to protect the dolphins and their habitat, allowing them to rest undisturbed during the day, the Hill reports.

It's official: The United States has restored provisions of a landmark 1918 law that protected migratory birds. The law protects the hunting, killing, capturing, selling or otherwise hurting of the birds, the Washington Post reports. The previous administration wanted to exclude accidental deaths, a provision backed by the oil and gas industry.

A fungus to blame/credit? An invasive crayfish that has flourished in 28 states in recent decades is drying, and ecologists think a fungus might be why. The rusty crayfish, native to the Ohio River, has thrown aquatic life out of balance in a chunk of the U.S. in the past few decades, Nat Geo reports.

Running, and now tweeting: Nearly a month after they escaped from a suburban D.C. farm, five zebras are still evading animal control officials. They have been spotted at a feeding station at the farm but the traps haven't worked. From a twitter account (@MarylandZebras) "the zebras" say they are "living their best lives" in Upper Marlboro, Maryland.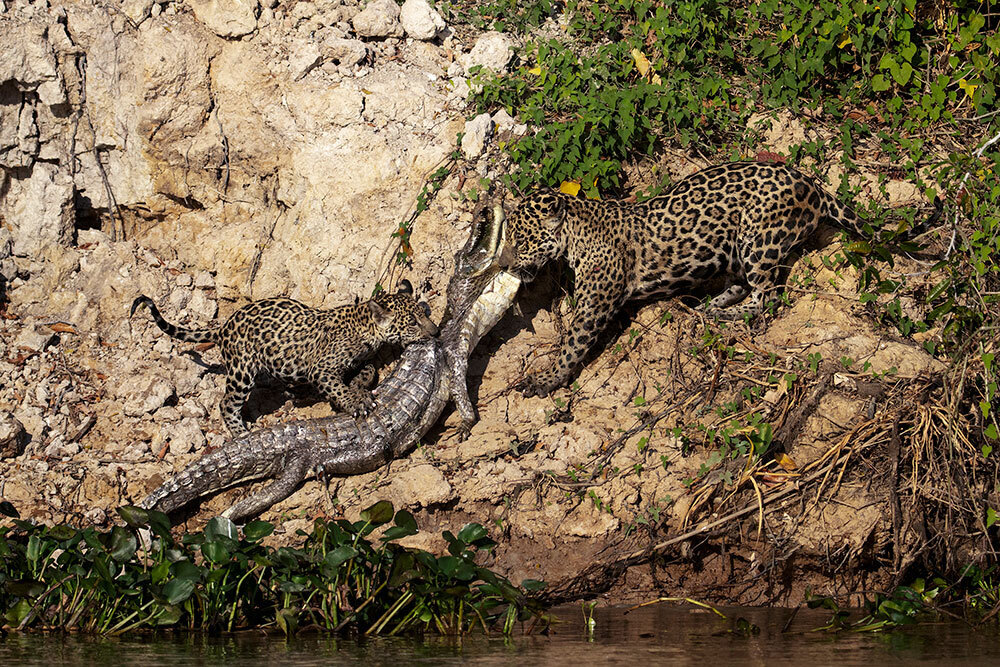 PHOTOGRAPH BY JORGE CERVERA HAUSER,
@JCHAUSER
A mother's drive: Photographer Jorge Cervera Hauser, documenting hunting behavior by jaguars in Pantanal, Brazil, found the dry weather pushed activity along the river, the only body of water in the region. The photographer found jaguar hunting jacare (caiman) and capibara. "The most beautiful of all was watching [a] mother hunting successfully on four of the five years," he writes, crediting her success to the need to take care of her two cubs. (Above, one of the cubs is helping her drag the caiman up the riverbank and into the jungle.)

Subscriber exclusive: Inside the hidden world of jaguars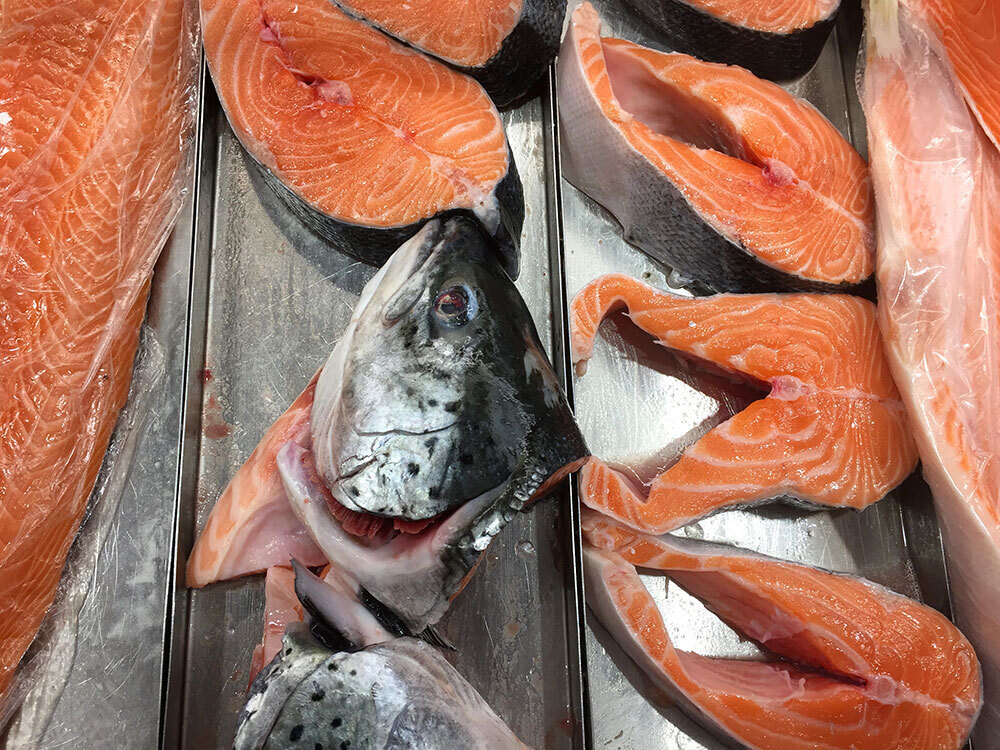 PHOTOGRAPH BY CREATIVE TOUCH IMAGING LTD./NURPHOTO VIA GETTY IMAGES
What do you know about your salmon? It's the most popular fish consumed by Americans, but an investigation by our Wildlife Watch unit finds its sale is marred by allegations of corporate price fixing, mislabeling, false sustainability claims, and outright fraud. Rene Ebersole reports that in one test, some fish—including wild salmon, red snapper, and lemon sole—were mislabeled 27 percent to 87 percent of the time. Ebersole advises consumers to inspect the salmon yourself, buy in season, buy certified salmon, cook it at home (duping is common in restaurants).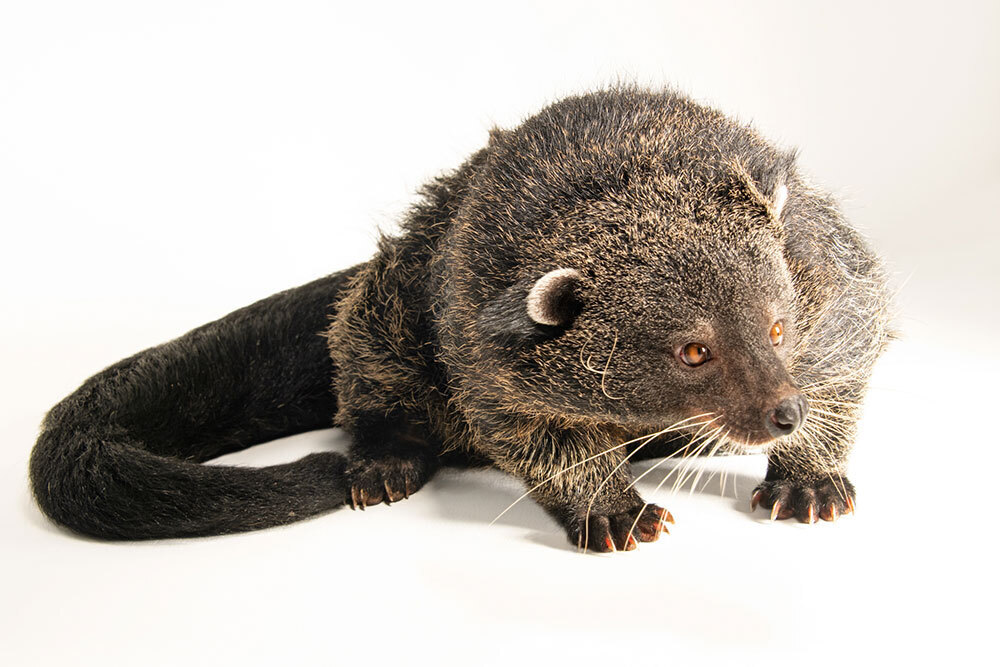 PHOTOGRAPH BY JOEL SARTORE, NATIONAL GEOGRAPHIC PHOTO ARK
What the heck is a binturong? A few of us weren't up to speed on this bearcat, which can steady itself with its powerful tail in rainforest canopies in South and Southeast Asia. Like many animals, it has been losing its natural habitat and is classified as vulnerable. The frumpy-looking animal, active at night, can hiss, wail, growl, or purr in encounters with humans, Nat Geo reports. Photographer and Nat Geo Explorer Joel Sartore created the image above of a Palawan binturong (pictured above) for his Photo Ark of vulnerable species.
Clarification: A photo in yesterday's newsletter of Lake Mead prompted readers to ask when the historic image was taken. The image, recently featured on our Instagram, was taken in 2011, long before the stunning decline of the lake's water level to its lowest since 1937.

Today's newsletter was curated and edited by David Beard and Monica Williams, and Jen Tse selected the images. Do you have an idea or a link for the newsletter? Let us know at
david.beard@natgeo.com
.

PREVIOUSLY ON NAT GEO TODAY ...


| | |
| --- | --- |
| | SHARE YOUR THOUGHTS |
| | |
| --- | --- |
| | We'd like to hear from you! Tell us what you think of our emails by sharing your feedback in this short survey. |
Clicking on the Facebook, Twitter, Instagram, and National Geographic Channel links will take you away from our National Geographic Partners site where different terms of use and privacy policy apply.

This email was sent to: baltimoreonlinebusiness.jody1@blogger.com. Please do not reply to this email as this address is not monitored.

This email contains an advertisement from:
National Geographic | 1145 17th Street, N.W. | Washington, D.C. 20036

Stop all types of future commercial email from National Geographic regarding its products, services, or experiences.

© 2021 National Geographic Partners, LLC, All rights reserved.